Call us now:
+86 371 5512-9198
Paper Making Line Reject Separator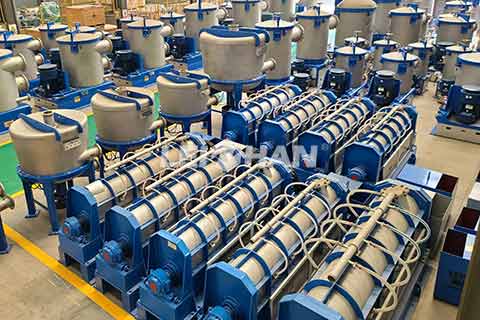 Paper making line Pulp Reject Separator is a specialized equipment for fiber relief and impurities separate for tailing in the coarse screen system. Reject Separator has advantages on no splash size, a perfect treatment effect, less loss of fiber and low deslagging management fee.
Due to the difference in waste paper, waste paper pulp contains a lot of impurities. Reject Separator can remove light impurities and separate the plastic sheets of fiber. It doesn't block the sieve plate so customer has no need to stop equipment running for cleaning.
Features Of Reject Separator
1. Specially designed rotor produce centrifugal force in the process of high speed rotation and backwash water can relief pulp effectively, achieve pulp and impurities easily separate.
2. With spray water device to improve fiber recovery rate.
3. Closed working condition, clean environment.
Leizhan is specialized in complete set of pulping, cleaning, screening and refining equipment, we have strong technical force, excellent numerical control processing machinery, and perfect detection means. If you are interesting in our production, you can contact us to get more details.
Email: leizhanpapermachine@gmail.com