Call us now:
+86 371 5512-9198
Paper Making Centrifugal Pulp Pump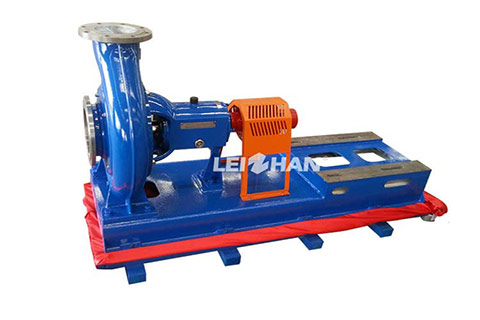 Paper making centrifugal pulp pump is mainly used for transporting liquid or solid materials in paper making industry. It is used for conveying pulp with a concentration of less than 6%, and circulating conveying, lifting and pressurizing of the medium in the recovery process.
Centrifugal Pulp Pump Features
1. High efficiency and energy saving
The operating efficiency is 3-10% higher than ordinary pulp pump, and the energy saving and consumption reduction can reach 15-30%.
2. Good cavitation performance and long service life
The actual service life can be increased by 2-3 times compared with ordinary pulp pump.
3. High concentration and no clogging
The conveying pulp concentration can reach 6%.
4. Reasonable structure and convenient maintenance
Centrifugal Pulp Pump head adopts a front and rear door-opening structure. There is no need to disassemble the pipeline during maintenance. You can disassemble and repair the pump by moving the motor backward.
5. The materials of the wet parts are cast iron, cast steel, and stainless steel for users to choose.
Our company Leizhan is the Chinese advanced Leader & Manufacturer, specializing in Pulp & Paper industry, if you want to know more about our paper making equipment, you can send email to us.
Email: leizhanpapermachine@gmail.com