Call us now:
+86 371 5512-9198
Paper Machine Spare Part Felt For Paper Mill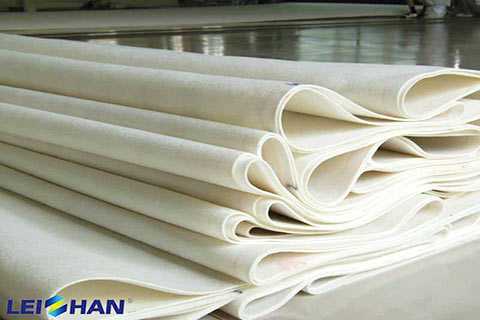 Paper machine spare part felt for paper mill is used for water removal, paper web conveying and paper surface finish. It can effectively solve the problems of low paper dehydration rate and high steam consumption. The wet felt is used in the press section, it has a thin texture and is easy to filter water. The dry felt is used in the dryer part and has a thicker texture. The paper is pressed tightly on the surface of the dryer and heated evenly, and has the effect of ironing and smoothing.
The felt has a smooth surface, uniform air permeability and higher air permeability. And the felt body is soft, easy to install, good resilience and high moisture absorption.
Our company Leizhan is a professional manufacturer of pulp and paper making machine. We can offer the whole paper making line machine, and we can supply kind of paper machine spare part. If you want to know more about our paper making equipment, you can contact us.
Email: leizhanpapermachine@gmail.com