Call us now:
+86 371 5512-9198
Paper Machine Pulp High Density Cleaner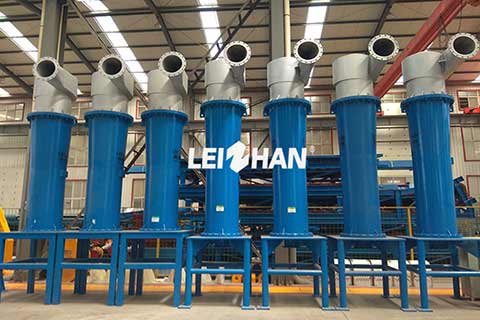 Paper machine pulp High Density Cleaner is a kind of impurity removal machine for high concentration purifying pulp, which is used to remove heavy impurities in paper pulp, such as staples, bolts, stones, etc, and can reduce subsequent machine wear and tear. The High Density Cleaner utilizes the different proportions of fibers and impurities to separate heavy impurities from the pulp to achieve the purpose of purifying the pulp.
High Density Cleaner adopts the double-cone structure and a snail-type pulp feeding, which has a strong ability to separate heavy impurities. It occupies a small area, does not block the slag discharge port, and has high purification efficiency.
Leizhan is a professional manufacturer of waste pulping machine and paper making machine. If you are interested in our machine, welcome contact us for more details.
Email: leizhanpapermachine@gmail.com