Call us now:
+86 371 5512-9198
Paper Industry Paper Making Machine Press Roller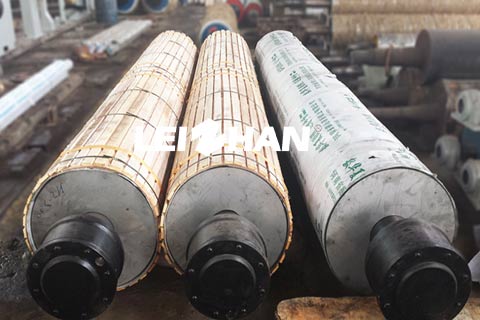 Paper making machine press roller is responsible for the drying process of paper making. The advantage of press roller is to maximize the removal of moisture on the paper, while optimizing machine efficiency and product quality.
Features of Paper Making Machine Press Roll
1. Special coating material, good rubber toughness and uniformity.
2. The tapping area is as high as 50%, and the specially designed buffer layer helps to effectively disperse the stress during operation and resist mechanical shock.
3. Good dehydration and low pressure in the nip to prevent the generation and crushing of paper scraps.
4. High wear resistance and chemical resistance.
Our company Leizhan is a professional manufacturer of pulp and paper making machine. We can offer the whole paper making line machine, include paper pulping making equipment and paper machine. If you want to know more about our paper making equipment, you can contact us.
Email: leizhanpapermachine@gmail.com