Call us now:
+86 371 5512-9198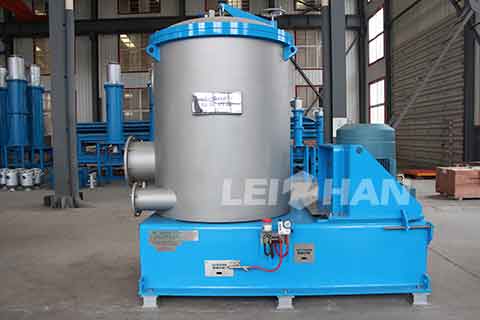 M.C.Pressure Screen is a hot sell and representative products of our factory. It has the advantages of energy conservation, high efficiency and so on.
M.C.Pressure Screen is mainly used in waste paper pulping process. It has a prominent effect in the process of primary screen, sizing screen, fine screen and etc. The pulp type is diverse, it can apply to wood pulp, straw pulp, chemical pulp, waste paper pulp and so on.
The followings are some advantages.
1.The texture of screen drum is 304 stainless steel or 316L stainless steel, which has strong wear resistant.
2.Its surface was painted with hard chrome,high hardness and toughness.
3.The screen basket is the most outstanding type in China.
4.The automatic water device, which is used for protect machenical seal, is from Finland.
5.There are five types of screen blades. According to the slurry consistency, raw material and screen area, the option of screen blade is different.
The reason why we pay so much attention on the screen blades is that, it has the guiding effect for slurry, and it has the direct bearing on screening quality. We concentrate on every small details, aim to manufacture the most excellent production.
M.C.Pressure Screen can screen real high consistency pulp(3%-4%). It can screen much more pulp in a certain area, thus the efficiency is higher and energy consumption is reduced.