Call us now:
+86 371 5512-9198
High Quality Paper Machine Dryer Cylinder For Sale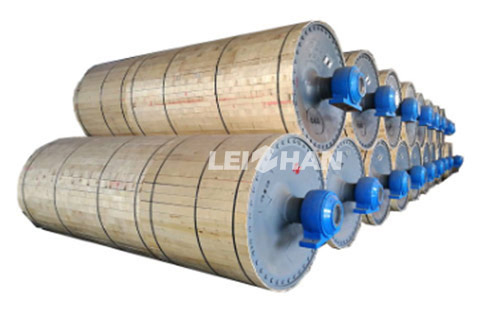 Paper machine dryer cylinder is the main drying machine of the paper machine and is a wearing part. The quality of paper machine dryer cylinder has a significant impact on paper quality and drying efficiency.
The drying cylinder is used to remove the moisture in the paper, and the passing steam will dry and iron the conveyed paper, improving the strength and flatness of the paper.
Paper Machine Dryer Cylinder Technical Parameters
Diameter(mm): 1500–3680
Material: HT250-300
Web Width(mm): 350-10000/1350-5000
Hardness(HB): 190-240
Roughness: 0.2-0.4
Our company Leizhan is the Chinese advanced Leader & Manufacturer, specializing in paper pulping and making machine. If you want to know more about our paper making machine, you can contact us.
Email: leizhanpapermachine@gmail.com