Call us now:
+86 371 5512-9198
Drum Pulper For Package Paper Making Line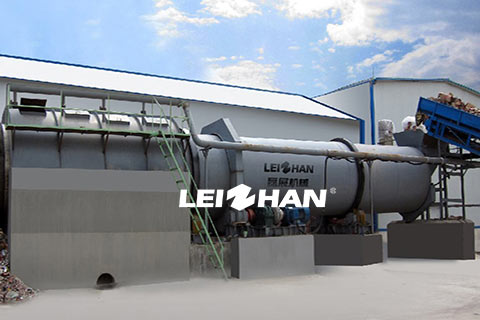 Drum pulper for package paper making line integrates the pulping and coarse screening, mainly used for continuous pulping of various waste paper such as OCC. The raw material is OCC and a little AOCC, and drum pulper is suitable for large output, more than 80T.
The waste paper is sent to Drum Pulper through Chain Conveyor for pulping. Waste paper is pulped under the condition of 14-18% high concentration, which reduces the amount of water used for pulping and reduces the energy consumption.
Features Of Drum Pulper For Package Paper Making Line
1. Drum Pulper's material is stainless steel.
2. It can pulp ubder 14-18% high concentration to uttermost maintain the physical property of fiber
3. Low energy consumption, reduce running cost, improve the competitivieness for per ton pulp.
4. Long pulping residence time, sufficient fiber relief, low rate fiber loss.
Leizhan is specialized in complete set of pulping, cleaning, screening, slag removal, and refing equipment, we have strong technical force, excellent numerical control processing machinery, and perfect detection means.
If you are interesting in our production, you can contact us to get more details.
Email: leizhanpapermachine@gmail.com