Call us now:
+86 371 5512-9198
Drum Pulper For Kraft Paper Making Line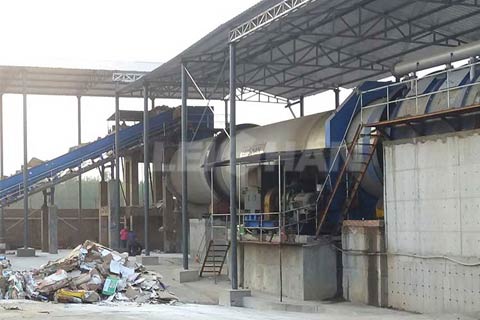 Drum Pulper usually used in kraft paper or corrugated paper making line to pulping and coarse screening of waste paper under high consistency. Select the appropriate model based on the pulp production capacity. The maximum production reached 1800t/d.
More Info About Drum Pulper
1. Waste paper can be continuously shredded under high concentration conditions of 18% to 25%, reducing the energy consumption of shredding, which is about 25% lower than the energy consumption per ton of paper in traditional pulp equipment.
2. Reduce the load and wear of the later screening process, and improve screening efficiency.
3. Simple structure, durability, and minimal maintenance.
Drum pulper can also used in large capacity culture paper making line. If you want to upgrade old kraft paper or corrugated paper making line, please feel free to contact us for more details. Email address: leizhanpapermachine@gmail.com.