Call us now:
+86 371 5512-9198
Compact Paper Machine For Paper Industry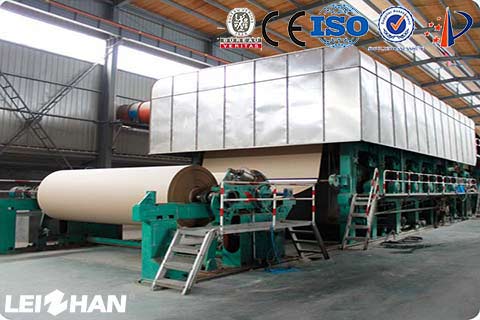 Compact paper machine feed system eliminates the traditional model. Based on the simple, sensitive and efficient design concept, through simplifying the white water circulation system in the wet end and reducing the pulp flow to establish a more stable, sensitive, and clean product replacement and operate flow system, to greatly improve product quality.
Compact paper machine feed system is a modern paper machine feed system with compact, short, sensitive and efficient features.
1. The pulp should be mixed in time.
2. The flow rate should be as fast as possible, and the faster the cycle, the better.
3. The system is closed with liquid, so that air cannot enter the system.
4. The pressure of the system should be increased, and the pressure is stabilized by the overflow.
5. The flow of slurry and components should be controlled directly.
6. The system equipment, slurry tank size and volume should be as small as possible, the pipeline length should be as short as possible, occupying space and occupying as little land as possible.
Leizhan is a professional manufacturer of pulping & paper making equipment. If you are interested in any of our products, please feel free to contact us for further details.
Email: leizhanpapermachine@gmail.com