Call us now:
+86 371 5512-9198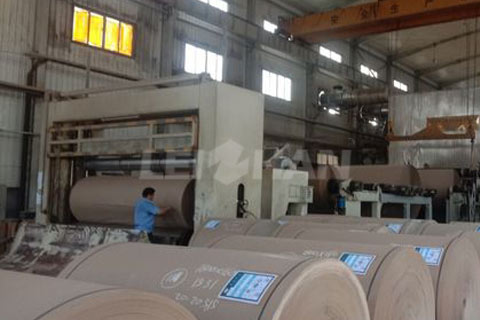 The 4600mm rewinder machine places the full-width paper roll rolled on the paper machine rewinder on the paper unwinding rack of the rewinder and rewinds it into a finished paper roll with a certain width, diameter and tightness. The 4600mm rewinder machine is a paper-less mandrel and double bottom roller rewinder. High efficiency, high quality and long service life.
Main Features of 4600mm Rewinder Machine
a. The modular design makes the rewinding process easy to observe and easy to operate.
b. Each main transmission device is directly grounded to minimize the impact of vibration.
c. The unwinding part, the slitting part and the winding part are basically independent, and the vibrations do not transmit to each other.
4600mm rewinder machine for sale. Welcome to contact us for more details. Email address: leizhanpapermachine@gmail.com.