Call us now:
+86 371 5512-9198
2200/200 Cardboard Paper Making Machine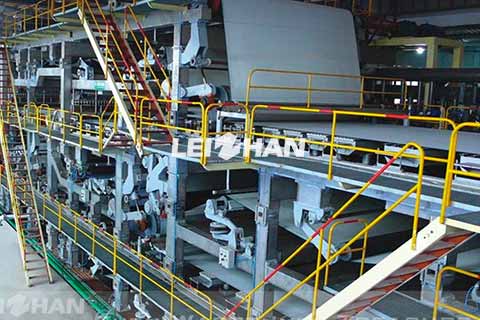 Leizhan Paper Machinery Factory is a high-tech enterprise specializing in designing and making paper machines, pulping equipment and paper finishing equipment. For 37 years, the rapid development of enterprises, production capacity and production levels continue to increase, the scale of production is expanding.
Leizhan provides Double Wire Multi-cylinder Paper Machine for making cardboard paper. The following is the technical specification.
Technical Specification
Paper grades: cardboard paper
Base weight: 120-250g/m²
Trimmed width: 2200mm
Reeling width: 2260mm
Headbox lip mouth width: 2700mm
Design speed: 200m/min
Work speed: 90-180m/min
Crawling speed: 25m/min
Leizhan provides various kinds of paper making and pulping equipment. Welcome to contact us for more details.
Email: leizhanpapermachine@gmail.com