Call us now:
+86 371 5512-9198
100TPD Kraft Paper Pulping Line Machine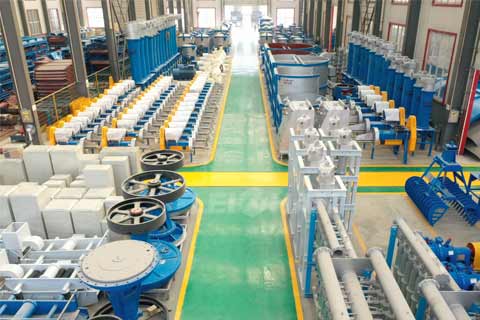 Kraft paper is usually obtained by recycling AOCC and LOCC. Generally speaking, AOCC is used as a raw material for top layer production because of its better fiber performance and higher proportion of long fibers, LOCC as raw material for bottom production. Leizhan offer unit kraft paper making line machine.
AOCC Pulping Line Machine
D Type Hydrapulper: Ø16mm,C=3~5%
High Density Cleaner: Q=1800~2600l/min, C=3~5%
Pulp Chest Agitator: Ø850mm, C=3~5%
Conical Refiner: Ø350mm,C=3~5%
Double Disc Refiner: Ø450mm,C=3~5%
Inflow Pressure Screen: C=0.3%, s=0.3mm
LOCC Pulping Line Machine
Chain Conveyor: B=1400mm
D Type Hydrapulper: 15m³, C=3~5%
High Density Cleaner: Q=3000~4500l/min, C=3~5%
Middle Consistency Coarse Screen: A=0.9m², h=2.4mm
Reject Separator: Ø380mm, C=1~2%
Middle Density Cleaner: C=2~3%, P=0.2~0.5MPa
Middle Consistency Fine Screen: S=0.18mm C=2.5~2.8%
Inflow Pressure Screen: C=0.6~0.8%, S=0.35mm
We can offer full set waste paper recycling kraft paper pulping line machine, and design equipment according to your raw material and capacity. Welcome to consult us for more details. Email address: leizhanpapermachine@gmail.com.