Call us now:
+86 371 5512-9198
Jiangsu Paper Pulp Making Production Line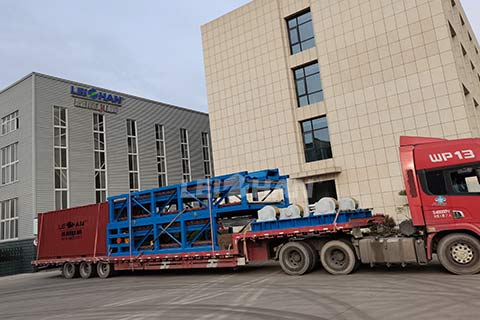 Jiangsu customers ordered a batch of paper pulping equipment from our company Leizhan. Our company can provide complete sets of waste paper pulping equipment such as pulping equipment, screening equipment, etc.
Jiangsu customer is a large scale paper making enterprise of corrugated paper, kraft paper, living paper, etc. They have a new production line this time, and choose our company's products.
Ordered equipment: Drum Pulper, Chain Conveyor, High Density Cleaner
Delivery equipment: Drum Pulper tug, transmission, Chain Conveyor, High Density Cleaner and supporting accessories
Delivery date: March 5, 2021
Leizhan is a professional manufacturer of pulping & paper making equipment. If you are interested in any of our products, please feel free to contact us for further details.
Email: leizhanpapermachine@gmail.com