Call us now:
+86 371 5512-9198
Iran 150T Corrugated Paper Making Line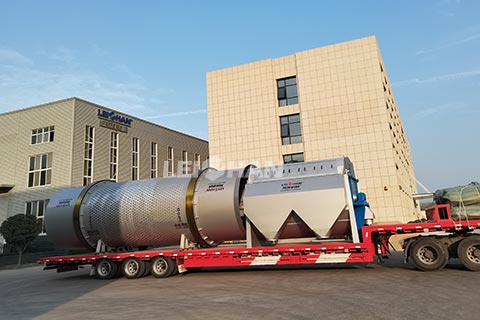 Iranian customer stars a new line which is 150T Corrugated Paper Making Line. Under the introduction of our old Iranian customers, they organized a delegation to visit Leizhan Company to learn more about our products and successfully signed the contract.
The complete set of pulping equipment is provided by Leizhan Company. And the equipment was sent to Iran on October 24.
The equipment ordered includes Chain Conveyor, Bale Breaker, Drum Pulper, Dry Broke Pulper, High Density Cleaner, Low Density Cleaner, Lifting Machine, Middle Consistency Pressure Screen, Inflow Pressure Screen, Light Impurity Separator, Reject Separator, Disc Thickener, Agitator, Fiber Deflaker.
The equipment delivered this time is Bale Breaker, Disc Thickener, Chain Conveyor and a batch of supporting accessories.
Leizhan is a professional manufacturer of pulping & paper making equipment. If you are interested in any of our products, please feel free to contact us for further details.
Email: leizhanpapermachine@gmail.com