Call us now:
+86 371 5512-9198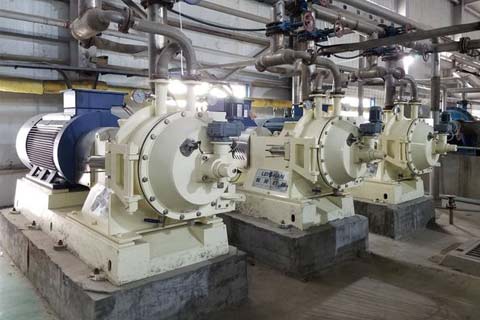 Wood pulp usually used tissue paper and culture paper pulping line because it is relatively clean. Wood pulp pulping line machine included conveying machine, pulper machine, cleaner machine and refiner machine, etc. Full set paper pulping line machine can be provided by our company.
Wood Pulp Pulping Line Machine
Chain Conveyor: conveying wood pulp board to Middle Consistency Pulper.
Middle Consistency Pulper: wood pulp and water are mixed to form a pulp.
High Density Cleaner: remove impurities in the paper pulp.
Double Disc Refiner: improve the beating degree of paper pulp.
Agitator: stir pulp cyclically in chest to maintain the pulp liquid in suspending condition, which ensure the pulp components even distribution.
Leizhan provide unit wood pulp pulping line machine and pulping equipment can be used in various papermaking raw material production lines. If you want to know more, please feel free to contact us for more details. Email address: leizhanpapermachine@gmail.com.