Call us now:
+86 371 5512-9198
Thickener Machine In Paper Production Line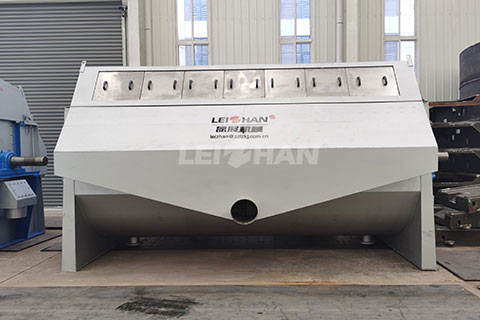 Thickener machine in paper production line is mainly used in the pulp and paper industry to wash and concentrate low concentration pulp such as mechanical wood pulp, waste paper pulp, reed pulp, bamboo pulp, slag pulp, and straw pulp.
Features Of Disc Thickener
1. Compact structure, small footprint, multi-disc installation, large filtering area, high production efficiency.
2. Low concentration of white water, easy to reuse, reduce the amount of waste water treatment.
3. Adjustable disc fan speed, strong adaptability.
4. Stainless steel structure, corrosion resistant.
Leizhan is a professional manufacturer of pulping & paper making equipment. If you are interested in any of our products, please feel free to contact us for further details.
Email: leizhanpapermachine@gmail.com