Call us now:
+86 371 5512-9198
Paper Making Machine Pulp Centricleaner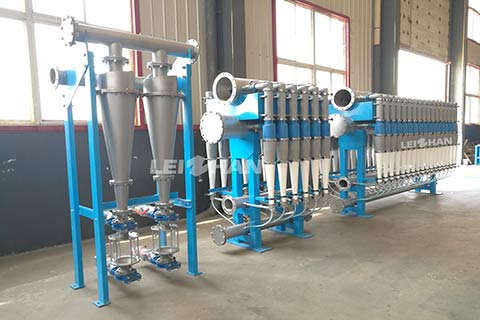 Paper making machine pulp centricleaner is a cleaner that uses the centrifugal principle to remove heavy impurities in the pulp, it can remove impurities such as sand, lumps, nodules, and dust in the pulp.
The pulp centricleaner can choose different slag discharge methods according to different needs of users, pressure slag discharge and open slag discharge to suit your working environment.
The pulp centricleaner has small fiber loss, high wear resistance and good slag removal effect. The main body is made of 304 stainless steel, the lower end is equipped with a ceramic slag removal nozzle, and the end slag discharge nozzle is equipped with a paddle to make the fiber loss the lowest.
Leizhan is a professional manufacturer of waste pulping machine and paper machine. If you are interested in our pulping machine, welcome contact us.
Email: leizhanpapermachine@gmail.com