Call us now:
+86 371 5512-9198
Paper Industrial Paper Pulp Machine Slurry Pump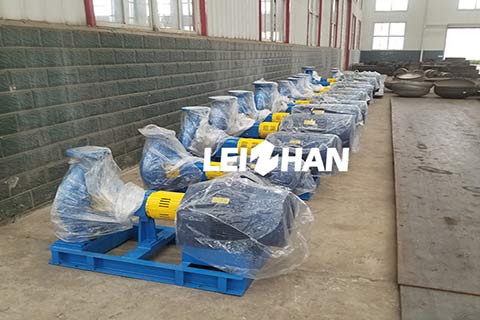 Paper industrial paper pulp machine slurry pump is mainly suitable for transporting liquids or solids materials. Slurry pump independently developed by our company of experience based on the 1st pump combined with the domestic paper industry practical usage and absorbing advantages of foreign well-known manufacturers.
Advantages Of Paper Industrial Paper Pulp Machine Slurry Pump
1. High efficiency and energy saving. The efficiency is 3-10% higher than the conventional slurry pump on average, energy saving and consumption reducing up to 15-30%.
2. Cavitation performance, long life. Actual service life is 2-3 times higher than ordinary slurry pump.
3. High concentrations, no plug. Transportation of pulp concentration of up to 6%.
4. Reasonable structure, easy maintenance. Maintenance without dismantling piping, just move the motor backwards, you can carry out the disassembly and repair of the slurry pump.
Leizhan is a professional manufacturer of pulping & paper making equipment. If you are interested in any of our products, please feel free to contact us for further details.
Email: leizhanpapermachine@gmail.com