Call us now:
+86 371 5512-9198
Inflow Pressure Screen Operation Points For Pulp And Paper Machine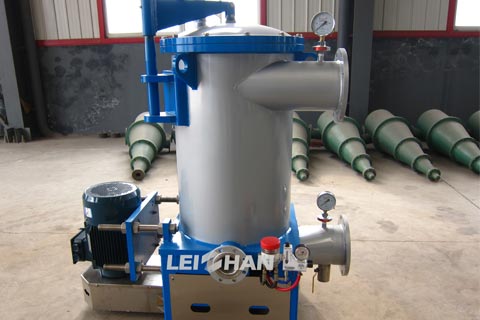 Inflow Pressure Screen,a relatively advanced pulp screening equipment in the modern world. It features the characteristics of high screening quality, large capacity and pulp flow pulse bottom. It is fine screening equipment suitable for wood pulp, various straw pulp and waste paper pulp,especially for screen equipment of paper machine before the screen. According to our experience, some operation points will be shared with you.
Before starting, check whether there is any debris in the Inflow Pressure Screen. Make sure rotors can be rotated lightly. The blade and lubrication system have been adequately greased. Driving system and rotation direction meet installation requirements. Open the sealed water valve and exhaust valve. Close the inlet valve.Open the dilution water valve to fill the pressure screen with water. Close the gas valve after the pressure screen is fully filled with water.Start the motor, slurry flow should increase slowly to prevent blocking the screen drum, slurry concentration should increase slowly to avoid exceeding the required concentration range.
Valve is used to adjust the amount of slag discharged so as to achieve the required rate of slag discharged. Slowly open the good slurry pipe valve to avoid blocking the sieve drum by excessive surface. At the same time, adjust the slurry inlet door and the good slurry valve, and observe the pressure gauge on the slurry inlet and the good slurry pipe until the required throughput.Open the slag discharge valve to prevent possible large impurities or slurry from blocking the sieve drum and the slag discharge pipe on the thickening surface outside the sieve drum.
We supply the best Inflow Pressure Screen home and overseas. Our company also offer the good service for each customers. Welcome to consult us for more details and quotation of high-quality machine.
Email: leizhanpapermachine@gmail.com