Call us now:
+86 371 5512-9198
High Efficiency Paper Pulp High Density Cleaner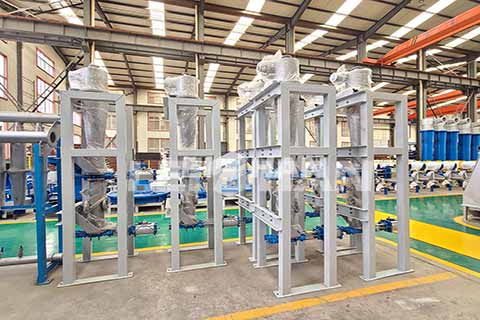 High efficiency paper pulp High Density Cleaner is mainly used to remove various heavy impurities in pulp, such as staples, stones, glass, etc. It adopts a specially designed long cone with small cone angle and good cleaning effect.
High Density Cleaner is a volute pulp inlet chamber with strong eddy current capability and distinct low-pressure areas, so that good products and impurities can be completely separated. And it adopts PLC control cabinet, the control is convenient and easy, and the impurity discharge is sufficient.
Leizhan is a professional manufacturer of pulping machine and paper machine. If you are interested in our pulping machine, welcome contact us.
Email: leizhanpapermachine@gmail.com