Call us now:
+86 371 5512-9198
Fourdrinier Paper Machine Headbox For Paper Mill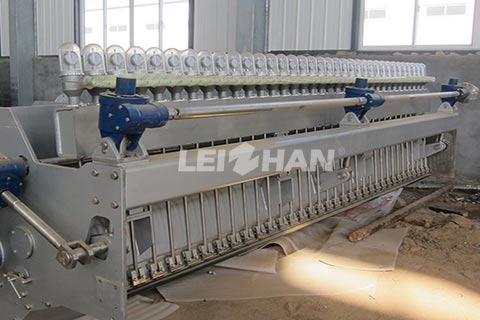 Fourdrinier paper machine headbox for paper mill is an equipment that supply stock into the forming section uniformly. The formation and uniformity of the final paper product depends on the dispersion of fibers and fillers. The headbox has an important influence on paper quality. A well constructed Headbox can provide high quality board and paper and higher productivity.
Generally, the headbox is divided into three types: open type, air cushion type and hydraulic type. The hydraulic headbox is designed for high speed paper machine (above 300 m/min), and the open headbox is used for low speed paper machine.
Features Of Paper Machine Headbox
1. It spread the stock uniformly along the width of the forming fabrics.
2. It provides the stock at constant velocity according to the paper machine speed.
3. Create control turbulence and uniform suspension to eliminate fiber gathering.
Our company Leizhan is a professional manufacturer of pulp and paper making machine. We can offer the whole paper making line machine, include paper pulping making equipment and paper machine. If you want to know more about our paper making equipment, you can contact us.
Email: leizhanpapermachine@gmail.com