Call us now:
+86 371 5512-9198
Waste Paper Recycling Machine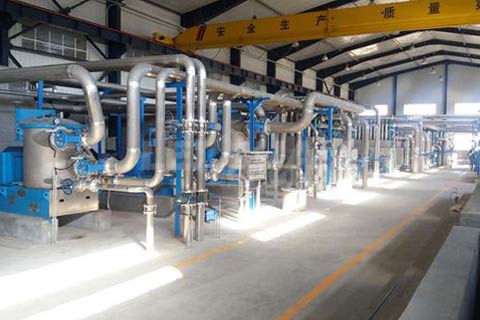 Waste paper can be seen everywhere in our daily life, more and more customers plan to build paper mills to realize resource recycling. Whole set waste paper recycling machine include paper pulp making line and paper making line, leizhan offer all kinds of waste paper recycling line machine. Through the recycling of waste paper, the recycling of resources can be realized and the waste of resources can be reduced.
Waste Paper Recycling Line Machine
1. Conveying Machine: Chain Conveyor
2. Pulper Machine: Drum Pulper, D Type Hydrapulper, High Consistency Hydrapulper, Middle Consistency Hydrapulper, Vertical Hydrapulper
3. Pressure Screen: Middle Consistency Pressure Screen, Vibrating Screen, Fractionating Screen, Inflow Pressure Screen
4. Cleaning Machine: High Density Cleaner, Reject Separator, Light Impurity Separator, Low Density Cleaner, Fiber Separator
5. Refining Machine: Double Disc Refiner
6. Deinking Machine: Flotation Deinking Machine, Inclined Screw Thickener, Disc Disperser
Many pulping equipment are used in the waste paper recycling line. Depending on the raw material and output, different pulping solutions are required to produce different paper products. But no matter what kind of paper is produced, we can also offer unit waste paper recycling machine. Welcome to contact us for more details. Email address: leizhanpapermachine@gmail.com.