Call us now:
+86 371 5512-9198
Waste Carton Recycling Corrugated Paper Production Line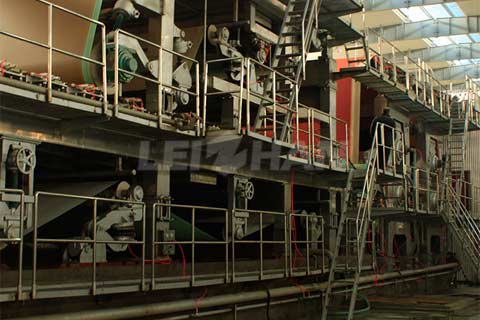 OCC always as raw material to make kraft fluting paper. The waste paper goes through a series of pulping, screening, cleaning, and refining into the paper machine to form a large paper roll. Complete carton recycling pulping line machine can be provided by our company. Main pulping equipment used in corrugated paper pulping line as below.
Pulping Line Machine for Corrugated Paper Pulping
Conveying machine: Chain Conveyor
Pulping machine: D Type Hydrapulper, Drum Pulper
Screening machine: Middle Consistency Coarse Screen, Fine Screen, Energy Saving Pressure Screen
Cleaning machine: High Density Cleaner, Middle Density Cleaner, Low Density Cleaner, Vibrating Screen, Light Impurity Separator
Refining machine: Double Disc Refiner
We can offer whole set OCC recycling line machine for making corrugated paper, kraft paper or T-paper. Want to set paper making plant? Welcome to contact us for more details. Email address: leizhanpapermachine@gmail.com.