Call us now:
+86 371 5512-9198
Slat Chain Conveyor Machine For Paper Making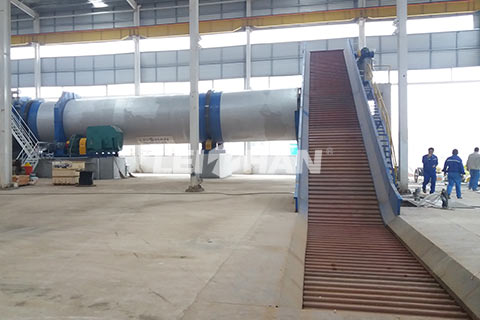 Slat Chain Conveyor machine for paper making is mainly used to transport all kinds of bulk or bundled waste paper to the pulper. It can be used for horizontal conveying or conveying with an inclination of less than 30°.
Chain Conveyor machine has a reasonable structure and adopts chain plate transmission to drive the trough plate to move to convey the material. It has a large conveying capacity, low power consumption and low wear.
Features Of Chain Conveyor Machine
1. The grooved plate is stamped and formed with high strength and impact resistance.
2. The conveyor chain plate adopts a closed design to prevent material leakage.
3. The two rows of chains are connected by long shafts as a whole to prevent the chain plates from running off.
4. The baffle plate is a V-shaped design to increase the throughput of materials.
Our company Leizhan is a professional manufacturer of pulp and paper making machine. We can offer the whole paper making line machine, include paper pulping making equipment and paper machine. If you want to know more about our paper making equipment, you can contact us.
Email: leizhanpapermachine@gmail.com