Call us now:
+86 371 5512-9198
Recycling Waste Paper Machine Slat Chain Conveyor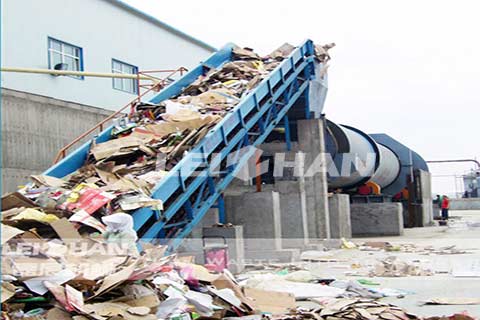 Recycling waste paper machine slat chain conveyor is mainly used to transport various bulk or bundled waste paper or pulp boards to the pulper. It can be used for horizontal conveying or conveying with an inclination of less than 25°.
Slat chain conveyor adopts the chain to drive the movement of the groove plate to convey the material, with large conveying capacity and small wear. The chain plate adopts a closed design to prevent material leakage. The grooved plate is stamped and formed, with high strength and impact resistance.
Leizhan is a professional manufacturer of waste pulping machine and paper making machine. If you are interested in our machine, welcome contact us for more details.
Email: leizhanpapermachine@gmail.com