Call us now:
+86 371 5512-9198
Paper Pulp Impurity Reject Separator Machine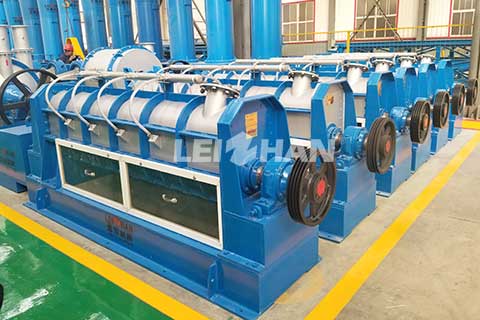 Paper pulp impurity reject separator machine is mainly used to separate light impurities of tailing in the coarse screen system. It adopts a closed working state, no splash, good treatment effect, zero fiber loss.
Reject Separator Machine's fiber recovery rate is up to around 70% ,the pulp inlet concentration is 1%-2%, the deslagging concentration is 15%-20%. Compared with other coarse device, Reject Separator is more easy to maintain.
Features Of Reject Separator Machine
1. Stable feed pulp box, keeps feeding stability.
2. High-speed rotating blade inside, zero fiber loss.
3. Specially designed rotor produce centrifugal force in the process of high-speed rotation, achieve pulp and impurities easily separate.
4. Equipped with dilution water pipe to adjust concentration.
Our company Leizhan is the Chinese advanced Leader & Manufacturer, specializing in Pulp & Paper industry, if you want to know more about our paper making equipment, you can send email to us.
Email: leizhanpapermachine@gmail.com