Call us now:
+86 371 5512-9198
Paper Production Line Scrap Grapple Machine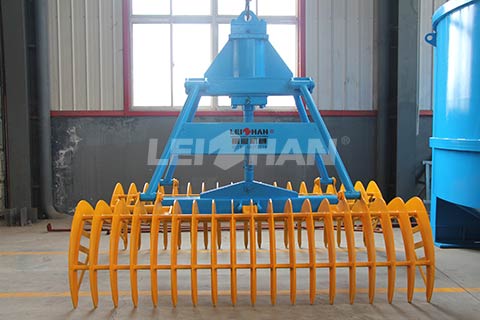 Paper production line scrap grapple machine is mainly used to grab the heavy and large impurities of the waste paper pulp in the pulper barrel. It can reduce the slag removal time and greatly improve the working efficiency of the pulper.
Scrap Grapple Machine Features
1. Heavy-duty design, the grapple is used to sink easily during the pulping process.
2. The compact design optimizes the use of the size of the work area.
3. Superior safety and reliability.
Leizhan is a professional manufacturer of waste pulping machine and paper machine. If you are interested in our paper machine, welcome contact us for more details.
Email: leizhanpapermachine@gmail.com