Call us now:
+86 371 5512-9198
Paper Mill High Density Cleaner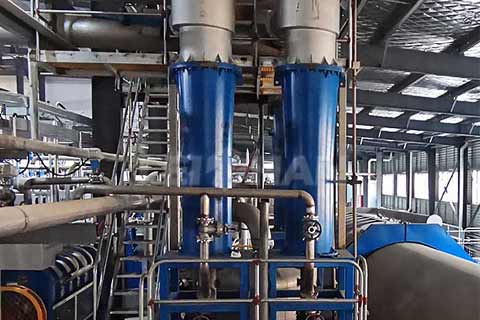 High density cleaner is mainly applied to remove all kinds of heavy impurities in paper pulp, like staples, stones and glasses, etc. Under the action of centrifugal force, the slurry separates from heavy impurities. Wear resistance ceramics cone, long service life.
Main Advantages of HDC
1. The equipment occupies a small area, easy to operate, does not block the slag discharge port, and has high purification efficiency;
2. It can effectively remove sand, stone, metal, glass, and other heavy impurities, reducing subsequent equipment wear and tear;
3. 304 stainless steel, and the cone is made of thickened wear-resistant alumina ceramic, with a long service life;
4. Control the interlocking system to prevent fiber loss.
Leizhan offer high efficiency cleaner machine in paper pulp making line, like HDC, LDC and heavy impurity cleaner. Welcome to contact us for more details. Email address: leizhanpapermachine@gmail.com.