Call us now:
+86 371 5512-9198
Paper Mill Felt For Paper Making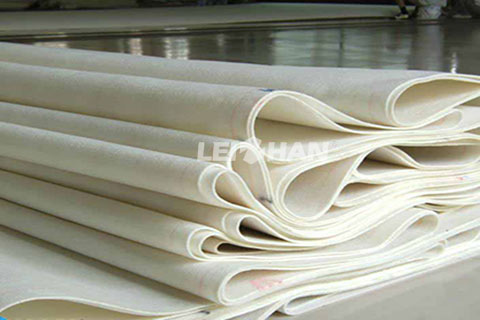 Paper mill felt for paper making is also known as paper making blankets. And it used to transfer wet pages on paper machine. Paper mill felt can improve the quality and output of the paper. And it can effectively solve the problems of low paper dewatering rate, large steam consumption, poor paper bonding force.
Features Of Paper Mill Felt For Paper Making
1. Smooth felts surface, even air permeability and higher.
2. High strength, better drainability, easy cleaning and stable dimension.
3. Fine felt surface, soft felt body, easy installation, better rebound and high hygroscopicity.
4. Uniform felt surface, fine and smooth fiber, better drainability.
Our company Leizhan is the Chinese advanced Leader & Manufacturer, specializing in Pulp & Paper industry, if you want to know more about our paper making equipment, you can send email to us.
Email: leizhanpapermachine@gmail.com