Call us now:
+86 371 5512-9198
Paper Making Machine White Water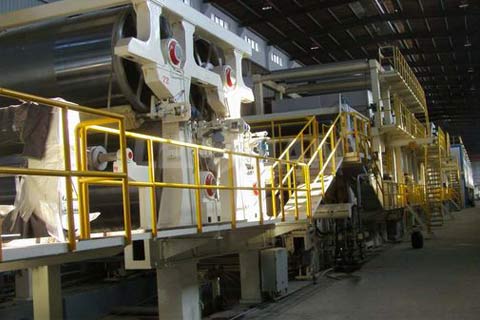 During the papermaking process, more than 95% of the water in the pulp is removed by the wire. With the formation of the paper sheet, the pulp gradually forms a complete filter layer on the wire, the amount of fine fibers, fillers and additives filtered out gradually decreases, and the concentration of white water decreases in turn.
According to the level of concentration, the white water in the wire part can be divided into concentrated white water and thin white water. Generally, the white water filtered from the front forming area of the wire part (at the dehydration plate) is called concentrated white water, and the concentration can reach 0.3%. The amount of white water produced by mechanical pressing is small, including felt wire water and high-pressure water needle water used for cleaning, which generally contain wool that is shed by pressing felt.
Welcome to consult us for more paper industry knowledge. Email address: leizhanpapermachine@gmail.com.