Call us now:
+86 371 5512-9198
Paper Making D Type Continuous Pulping System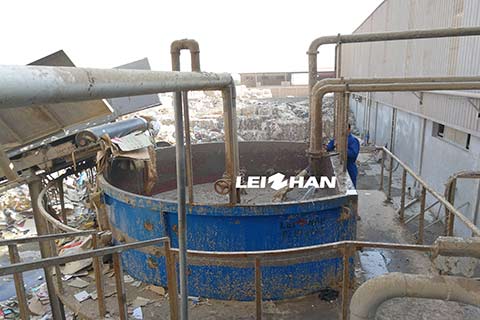 Paper Making D type continuous pulping system is mainly used for the pulping and screening of waste paper raw materials in the pulping process. It is mainly composed of D Type Hydrapulper, Hydrapurger, Drum Screen, Ragger, Rope Cutter and Grapple.
D type continuous pulping system can remove the light and heavy impurities in the pulp from the pulper tank, thereby reducing the content of impurities in the pulper tank, keeping the pulping continuously and improving the production capacity.
D Ttype Hydrapulper is the main body of the continuous pulping system. Hydrapurger regularly removes impurities from the pulper. The Drum Screen removes the slag through the Hydrapurger. Ragger is used to remove large entangled impurities in D Ttype Hydrapulper. The rope cutter is used to cut the tangles removed by the Ragger. Grapple is mainly used to remove heavy slag in pulper.
Leizhan is a professional manufacturer of waste pulping machine and paper making machine. If you are interested in our machine, welcome contact us for more details.
Email: leizhanpapermachine@gmail.com