Call us now:
+86 371 5512-9198
Middle Consistency Pressure Screen for Paper Mill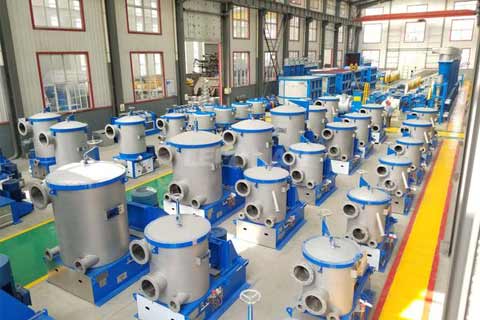 The middle consistency energy saving pressure screen is the most advanced pulp screening equipment in the world. The pressure screen adopted advanced production technology greatly improves pulping efficiency. The middle consistency pressure screen has the characteristics of strong adaptability, energy saving, water saving and high production efficiency.
Main Features of Middle Consistency Pressure Screen
1. Multi-wing block, non-winding, high-efficiency and energy-saving rotary drum rotor.
2. The heavy slag discharge pipe ensures the safe operation of the screen drum.
3. Advanced structure, strong and durable, easy disassembly and assembly, low energy consumption, less fiber loss.
4. Equipped with automatic oil and water injection devices to reduce maintenance.
5. Control the interlocking system to ensure the service life of the equipment.
High efficiency middle consistency pressure screen for sale. We can provide the most suitable pressure screen equipment selection for you. Welcome to contact us for more details. Email address: leizhanpapermachine@gmail.com.