Call us now:
+86 371 5512-9198
Light Impurity Separator for Paper Pulping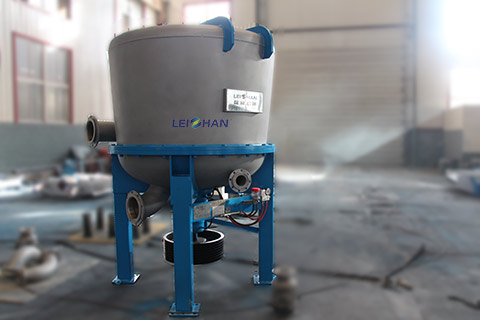 Light Impurity Separator is used for dealing with light impurities and tailing in coarse screening section. It can further pulping slurry, and remove the large impurities, such as plastic, glass, etc.
How Light Impurity Separator Works
The fine pulp of 1st stage coarse screen enters fine pulp chest, and tailing enters Light Impurity Separator to relief. After handled by Light Impurity Separator, the slurry joins 1st stage fan pulp, and tailing enters Reject Separator to be further handled. At the same time, heavy impurities are discharged. What's more, it can also gather light impurities to the center, and discharge them to the screening equipment.
Light Impurity Separator is equipped with mechanical seal water filtration device, automatic oil injection device & mechanical seal water flow monitoring device: safe, advanced, save man power.
Light Impurity Separator Main Specification
Norminal Volume: 0.4/0.8/1.5/2m³
Treating Consistency:0.5%-2%
Capacity: 35-140t/d
Motor power: 30-110kw
Leizhan provides various kinds of paper and pulp equipment. Welcome to contact us for more details.
Email:leizhanpapermachine@gmail.com