Call us now:
+86 371 5512-9198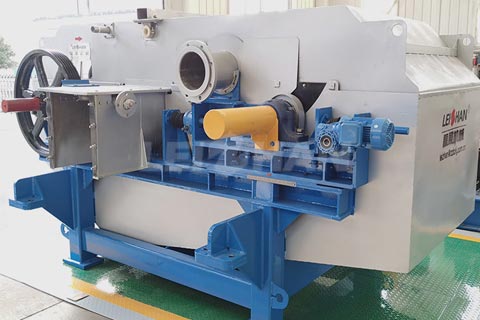 In the paper recycling production line, each pulping equipment plays a particularly important role. High speed stock washer is mainly used for washing and concentration in various domestic and overseas waste recycled pulp, chemical pulp before or after bleaching. Removing ink particles, fillers and other small impurities from the sully with high eficient. Less occupied area, large production capacity and low power consumption.
Main Specifications of High Speed Stock Washer
1. Working Width: 1000-2500mm
2. Concentration of Input Pulp: 0.8-1.5%
3. Concentration of Output Pulp: 8-15%
4. Production Capacity: 40-110t/d
5. Ash Removal: ≥90
6. Motor for Screw Conveyor: 5.5-7.5KW
Leizhan supply high efficiency high speed stock washer machine for waste paper recycling line. Contact us for more details. Email address: leizhanpapermachine@gmail.com.