Call us now:
+86 371 5512-9198
High Capacity Drum Pulper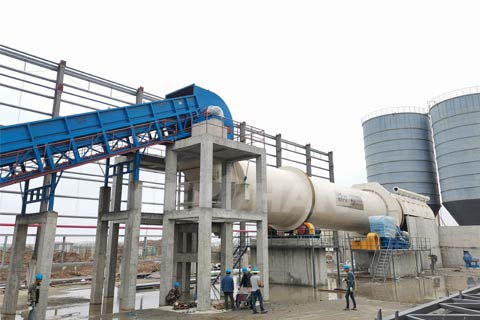 Drum pulper is a newly emerging LOCC crushing treatment equipment in recent years, which can effectively save crushing energy consumption, reduce fiber loss, and improve the quality and strength of finished pulp. We can offer high quality drum pulper for paper pulping line.
The advantages of Drum Pulper
1. The drum pulper uses mild pulping without destroying the length and strength of waste paper fibers, which can effectively improve the quality of finished pulp and obtain huge added value.
2. It does not damage light and heavy impurities, and can be taken out of the system as early as possible in the pulping stage, reducing wear and tear on subsequent equipment, pipelines, slurry pumps, screen drums, and slag cleaners, and reducing maintenance costs.
3. During the disintegration process, there is basically no loss of fibers at the slag discharge point, which reduces the cost of raw materials.
Unit stock preparation line machine supplier from China. Leizhan offer pulper machine, screening machine and cleaner machine for paper making industry. Welcome to contact us for more details. Email address: leizhanpapermachine@gmail.com.