Call us now:
+86 371 5512-9198
Drum Pulper For Paper Mill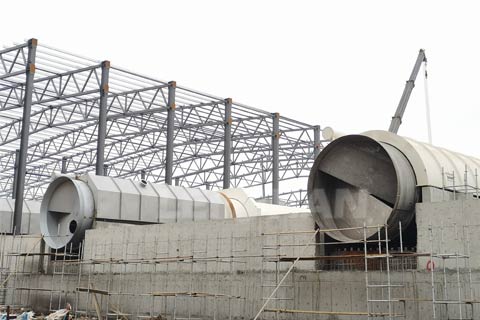 Drum pulper is mainly used for high capacity waste paper recycling kraft flute paper pulping line. The drum pulper is mainly divided into three parts, which are feed hopper, pre-soaking part, pulping part and screening part. Main Advantages of drum pulper as below.
Main Advantages of Drum Pulper
1. One drum pulper can replace the entire continuous disintegration system, with less equipment and low energy consumption.
2. The drum pulper is continuous and automatic slag discharge, with high efficiency and less manpower consumption.
3. Mild disintegration to protect fibers, and can effectively separate large pieces of impurities, reducing the burden on subsequent equipment.
4. The drum pulper basically has no wearing parts, and the later maintenance cost is low.
When the pulping output is greater than 80t/d, the drum pulper is the best choice. Welcome to contact us for more details. Email address: leizhanpapermachine@gmail.com.