Call us now:
+86 371 5512-9198
3 Layers Wire Corrugated Paper Machine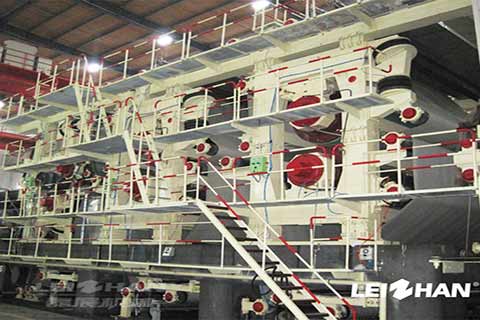 In general, paper mill owner use OCC or LOCC as raw material to make corrugated paper. Leizhan are able to offer complete corrugated paper production line equipment. Low energy consumption, high output and low investment.
According to the requirements of customer about paper quality and production capacity, Our technical engineer put forward a reasonable plan for the customer.
Corrugated Paper Production Line
Waste paper → D type hydrapulper → High density cleaner → Middle consistency pressure screen → Light separator separator → Reject separator → Low density cleaner → Fine screen → Refiner → Approach system before corrugated paper → corrugated paper machine headbox → Press part → Drying part → Reeling part
3 Layers Wire Corrugated Paper Machine Details
Trimmed width: 5600mm
Basis weight: 70-160g/m²
Production capacity: 750t/d
Working speed: 780m/min
Rolling paper width: 5660mm
Dynamic balance Speed: 1000m/min
Rolling roller balancing speed: 2500m/min
Gauge: 7400mm
Our company Leizhan is the Chinese advanced Leader & Manufacturer, specializing in Pulp & Paper industry, if you want to know more about our paper making equipment, you can send email to us.
Email: leizhanpapermachine@gmail.com