Call us now:
+86 371 5512-9198
Packaging Paper Pulping Line in Xinjiang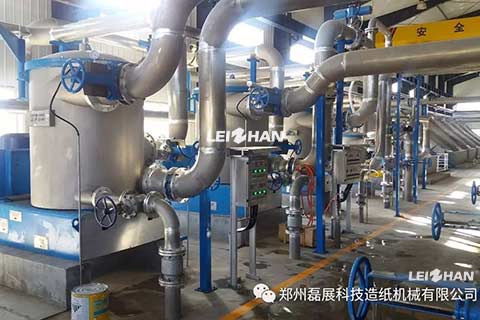 Recently a great news occurred in Leizhan again. We sign a whole set of paper pulping line for Xinrui Paper industry. This is our second cooperation. Last time Xinrui purchased the M.C. Pressure Screen and Light Impurity Separator from Leizhan, and used them to transform their paper pulping line.
Packaging Paper Pulping Line
Customer:Xinrui Paper Co.,ltd.
Item: Packaging paper pulping line
Capacity:200,000 ton per year
Date: September 2017
Packaging Paper Pulping Machine
Drum Pulper System(ZG3500Drum Pulper, Chain Conveyor)
M.C.Pressure Screen system
Low Density Cleaner
Approaching system(including finished pulp chest, fun pump,Inflow Pressure Screen, Vibrating Screen, headbox.)
High efficient, energy saving and less fiber loss are the important choices of customer, also the position and aim of Leizhan.
We provides various kinds of paper and pulp equipment. Welcome to contact us for more details.
Email:leizhanpapermachine@gmail.com