Call us now:
+86 371 5512-9198
Influencing Factor of Paper Evenness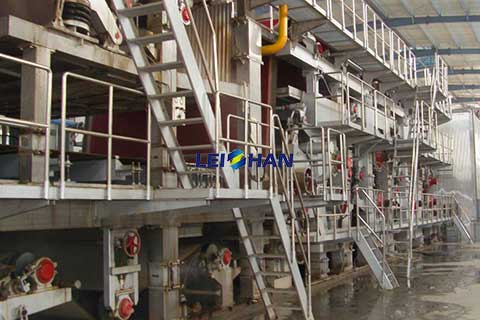 Paper Evenness is even degree of fibers in paper. The thinner paper is, the harder to control the paper evenness.
If evenness is poor, paper's mechanical strength will decrease, the folding strength and tearability will decrease 50%~75%.
There are a lot of factors to influence the paper evenness: slurry type, fiber morphology, pulping degree, the wire section instruction, etc.
The following aspects are the main influencing factor of paper evenness.
1. The wire is too dirty. The thin fibers and ingredients in wire hole will influence the dehydration uniformity, and the evenness will be poor;
2. Uneven dehydration of dewatering element;
3. Too small wire tension causes that wire is loose;
4. The type selection of forming wire.
Leizhan provides various kinds of paper and pulp equipment. Welcome to contact us for more details.
Email:leizhanpapermachine@gmail.com