Call us now:
+86 371 5512-9198
Paper Mill Paper Pulp Tank Agitator Mixer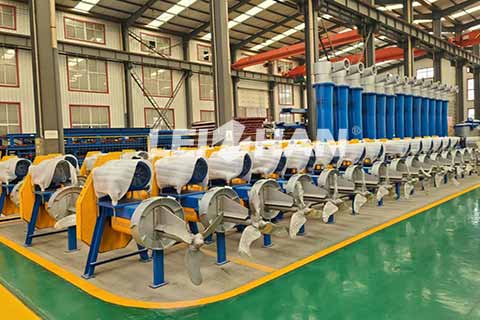 Paper mill paper pulp tank Agitator mixer is used to stir pulp cyclically in square chest to maintain the pulp liquid in suspending condition, which ensures the pulp components even distribution.
Paper Pulp Tank Agitator adopts a cantilever structure, and the transmission form is a triangular belt deceleration transmission. It has a simple structure, stable and reliable operation, and convenient installation and maintenance.
The blades and the hub are of split structure, the blades can be adjusted and replaced, and the blade placement angle can be adjusted according to the pulp concentration, pulp structure or mixing requirements, etc., to meet different use needs. The angle of the agitator blades is adjustable, and the actual angle is adjusted according to the site conditions.
Our company can offer the whole paper making line. If you want to know more about our paper making equipment, you can send email to us or leave your email.
Email: leizhanpapermachine@gmail.com