Call us now:
+86 371 5512-9198
Fourdrinier Tissue Paper Machine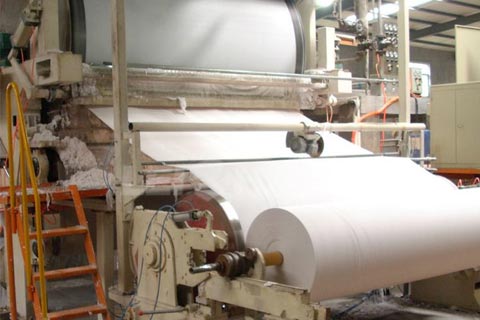 Positive hanging pulp fourdrinier tissue paper machine is mainly used for making living paper, like toilet tissue paper, napkin paper. The fourdrinier tissue paper machine is mainly divided into the following parts: wire part, press part, drying part, and reeling part. Main structure details of fourdrinier tissue paper machine as below.
Main Structure of Fourdrinier Tissue Paper Machine
Wire Part: One fourdrinier, the main components: couch roller, return roller and frame, etc.
Press Part: Roller press. The roller press is a press composed of a roller and a large cylinder, and is equipped with a metal roller covered with rubber. The pressurization method of the idler roller is the corrugated pneumatic tire pressurization.
Drying part: Φ3000/Φ3600 drying cylinder, separate drive.
Reeling part: Pneumatic horizontal winder, the pressurization method is cylinder pressurization.
Want to more info about fourdrinier tissue paper machine, welcome to contact us. Email address: leizhanpapermachine@gmail.com.