Call us now:
+86 371 5512-9198
Crescent Paper Machine Air Control System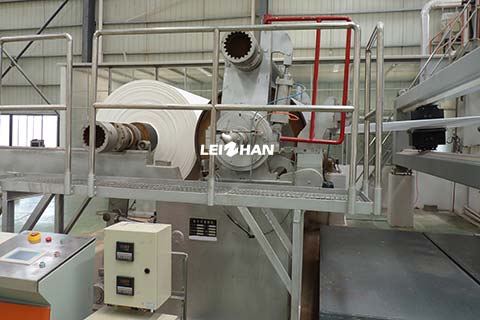 Air Control System consists of one operating floor+ one face big cylinder crinkle and cleaning scraper control box+1 felt corrector control box.
The texture of control box is 304 stainless steel. This Air Control System contains: the pressurization and depressurization vacuum carrier roller, the open and close of air hood, the pressurization and decompression of clearing roll scraper, wire felt correction, pickup institutions, crepe scraper, pressurization and decompression of cleaning scraper, pressurization and decompression of reel machine's main and auxiliary arm etc.
Interlock
The Air Control system sets carrier roll pressurization and the carrier roller interlock each other. Carrier roll falls down automatically when big cylinder stops running. These can prevent the felt from burn and damage. Meanwhile, in order to guarantee that big cylinder's surface won't be scratched by scraper, the scraper and big cylinder are also interlock. When big cylinder stops running, the scraper stops swinging automatically.
Leizhan provides various kinds of paper and pulp equipment. Welcome to contact us for more details.
Email:leizhanpapermachine@gmail.com