Call us now:
+86 371 5512-9198
ZDJ Series Fiber Deflaker for Pulp Refining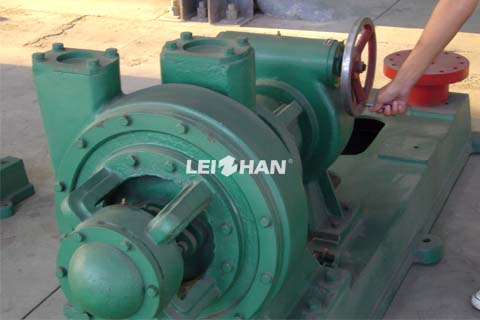 ZDJ series fiber deflaker is mainly used in purified pulp continuous beating and waste paper pulp beating in paper making industry, and it is available for pulping long fiber pulp materials, such as cotton pulp, wood pulp and hemp pulp. Furthermore, fiber deflaker can be used with double disc refiners, but with conical refiners and also can be used alone.
Advantages of ZDJ Series Fiber Deflaker:
1. New design, reasonable structure, high yield and good quality.
2. Large capacity, high beating efficiency, low energy consumption.
3. Pumping effect of the refining zone is longer, the centrifugal force generated is smaller, and thus the fiber in the longer stay time of the refining zone, the fiber by refining the role of increased frequency of the stator refining area, while receipt of refining the role of fiber number, fiber processing of more uniform.
4. The conical grinding motor, the size of the fixed ring gear is small, compact structure; the dynamic side of the ring gear size larger diameter, the move given the gap between the ring gear are better than the centrifugal acceleration of the plasma flow, so fiber driven deep and wide ring gear grinding machine has strong tear, broom and fine fibers on the paper fibers.
ZDJ Series Fiber Deflaker manufactured by Zhengzhou Leizhan Technology Paper Machinery Co., Ltd are of superior quality, good performance and high efficient, we can provide you with competitive price. Welcome to contact us if you need any products.
Email: leizhanpapermachine@gmail.com