Call us now:
+86 371 5512-9198
VOKES Rotor of D Type Hydrapulper for Sale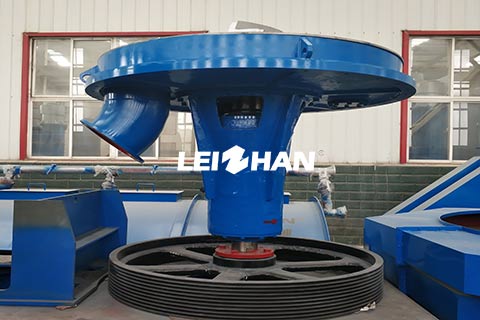 When the D type hydrapulper is working, the motor drives the VOKES rotor to rotate. At the leading edge of the rotor blade, the slurry is subjected to pressure pointing to the screen plate, and the disintegrated slurry passes through the screen plate. At the trailing edge of the rotor blade, a vacuum suction action is generated to clean the screen plate.
VOKES rotor is suitable for treatment of wet strong waste paper and some waste paper that is difficult to be broken down. The pulp concentration should be at 3%-9%. The unique design of the VOKES rotor blade not only allows relatively high concentration slurry to pass through the screen plate, but also avoids the blockage of the screen plate.
VOKES Rotor Advantages:
1. It can produce a strong backflow to disintegrate the waste paper.
2. VOKES Rotor can save 20%-30% energy consumption under the same production capacity.
3. Pruduction capacity can be increased by 20%-30% under the similar hydrapulper with the same energy consumption.
Leizhan will also provide you with a series of pre-sales and after-sales services to you. Welcome to consult us if you have interest in our products:
Email: leizhanpapermachine@gmail.com