Call us now:
+86 371 5512-9198
Vertical Pulp Hydrapulper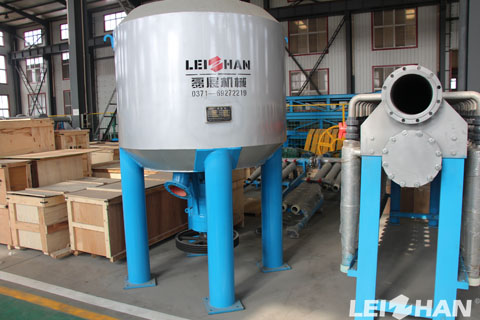 The impeller starts to rotate when the Vertical Hydrapulper is working. Then the slurry is sucked into the Vertical Hydrapulper along the center of the axis. The slurry are thrown at a high speed from the periphery to form a severe turbulent circulation in the last. Due to the tearing of the impeller blades and the mutual turbulence of the slurry layers at different speeds, a huge frictional action is generated, which makes the fiber fully disintegrate and separate in Vertical Hydrapulper under the wet condition. At the same time, the fiber bundle rubs against each other in the gap that between the impeller and the sieve plate to increase the effect of fibrosis.
Equipment Benefits:
● Maintain the integrity of fiber;
● Continuous pulping and automated operation;
● Simple structure, convenient maintenance, low cost and small footprint;
● High production efficiency, short dissolving time and low energy consumption;
● New type energy-saving VOKES rotor strengthens hydraulic circulation and fiber relief;
● Easy to operate, large range of applications, can apply to a variety of waste paper and pulp paper.
For more details about this machine, please click Vertical Hydrapulper. Leizhan is a professional manufacturer of pulping & paper making equipments. Heartily welcome to contact us if you have interest in our products:
Email: flutingpapermachine@gmail.com