Call us now:
+86 371 5512-9198
Upflow Fine Pressure Screen Manufacturer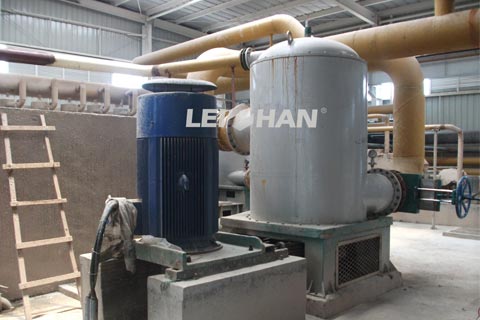 Upflow Fine Pressure Screen, an equiplment used for removing light  impurities in pulp system. leizhan supply the Upflow Fine Pressure Screen, including main machine, motor, connections, foundation bolt, inlet and outlet pulp pressure gauge.
Main technical requirements
Screen area: 2 1.0 M
Screen drum: 600*580 mm
Screen pulp concentration: 0.8-2 %
Screen slot:  0.25 mm
Inlet pulp pressure:  0.20-0.30 mpa
Production capacity : 30-60 T/D
Rotor speed : 480 R/min
Characteristic Description
Bar screen drum
Up flow type inlet pulp
Multi-rotor wing mechanical sealing structure
Material Description
Main material: Parts contact with pulp: SS304, Other parts is A3 or cast iron
Main shaft: 40 Cr tempering
Bearing: Best Quality China
Screen drum: SS304; bars type slot is chromed according to customer's requirement.
leizhan company has exported paper and pulp machine to various countries for more than thirty years, and we can offer you the best service and machine with cheap price. Welcome to consult us for more details.
Email: leizhanpapermachine@gmail.com