Call us now:
+86 371 5512-9198
Tissue Machine Creping Doctor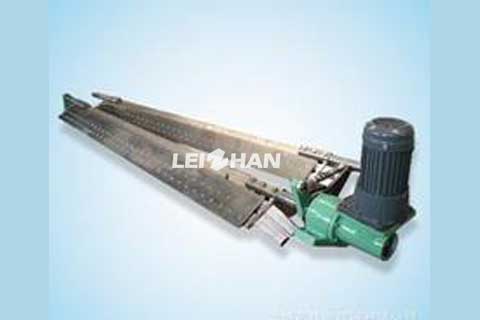 The scraper provide by Leizhan company has suitable geometry, the mounting angle and the pressure on the dryer, so the toilet paper can be well wrinkled. It can also be used in many types of paper machines and wrinkle paper.
Yangke creping scraper uses ABC airbag scraper clamp, the full width of the roller and the scraper have good softness, no need for fine adjustment, and the scraper has good rigidity and stable wrinkles, and the 1500~3500N/m line pressure required for wrinkling can stably provided.
Benefits of Creping Doctor:
● Equipment have the angle adjusting device;
● The blade pressure is suitable with surface combine of Yankee;
● Optimize the intensity of doctor blade to eliminate the vibration;
● Rise blade and add pressure with pneumatic components to operate safely;
● There are several kinds of oscillator be served according to equipment location space;
● It is quick and safe for changing blade.
Creping doctor manufactured by Zhengzhou Leizhan Technology Paper Machinery Co., Ltd are of superior quality, good performance and high efficient, we can provide you with competitive price. If you have any interest on our product, welcome to contact us by e-mail: flutingpapermachine@gmail.com