Call us now:
+86 371 5512-9198
Rotor for H.C. Hydrapulper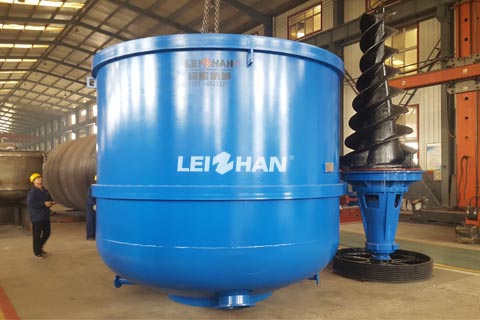 Rotor as an indispensable part in H.C. Hydrapulper, it's design and shape will effect the pulping consequence as it is a component in direct contact with slurry. The rotor plays the following role in the initial pulping process:
● Transfer kinetic energy to the material in the pulper tank;
● Directly disintegrate the bundles, pieces of waste paper;
● Push the slurry in the axial direction to strengthen the mixing of materials in the tank.
Leizhan company had applied for a patent for the rotor technology of the H.C. Hydrapulper. After the efforts of our engineers, a cone of the pulper rotor was developed.
Rotor Benefit:
● The leading edge of the blade is lined with wear-resisting material, good corrosion resistance and long service life.
● The cutter head of the rotor extends in the axial direction, which can enhance the kinetic energy transmission of the rotor and adapt to the high pulp concentration.
● Rotor is designed as a cone along the vortex formed by the rotating slurry, high efficiency and low energy consumption.
Leizhan sincerely welcome your coming. We can offer you the details about pulping and paper machinery and stock preparation line. If you have any needs about our products, please contact us:
Email: flutingpapermachine@gmail.com