Call us now:
+86 371 5512-9198
Paper Pulp Pressure Screen Machinery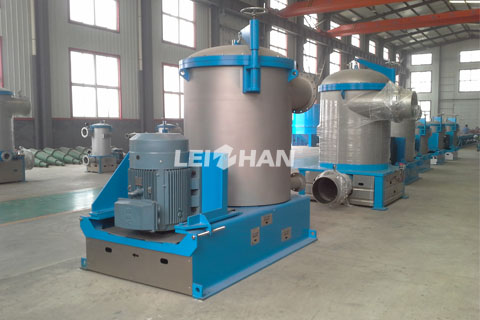 As a hot-sale product for coarse and fine screening, paper pulp pressure screen apply to various waste paper pulp such as wood pulp, straw pulp and chemical pulp. New type pulp pressure screen has strong pulp ability, short time and convenient maintaining. It only has dissociating function and not cutting fiber to the small pieces.
Equipment Benefits:
● Multi-wing design, no winding, wild pulse, clean screened slurry, high pulse frequency and productivity.
● Medium concentration screening reduces water consumption in the production process, which has obvious energy-saving effect. Under the same capacity, the screen and drum area is small and the cost of investment and maintenance is low.
● Less densification in screening area, high screening efficiency and long screen drum service life.
● Mechanical seal of double coupling design, modular design transmission structure.
● Equipped with automatic oil injection device and mechanical seal water flow monitoring device, DCS interface is reserved, high degree of automation.
Leizhan provides various kinds of paper and pulp equipment. Welcome to contact us for more details.
Email:flutingpapermachine@gmail.com